Transportation Options to and from Sheraton Grand Los Angeles
Getting around the Los Angeles area is easier than you think. Centrally located in downtown Los Angeles, our hotel allows easy access to the surrounding area via the LA County Metro system and public transportation.
Note: Estimated charges, fees, and schedules below are not guaranteed by hotel. Travel distance may be affected by local conditions and traffic.
If you are traveling by car, please see our driving directions, from the airport or any other location.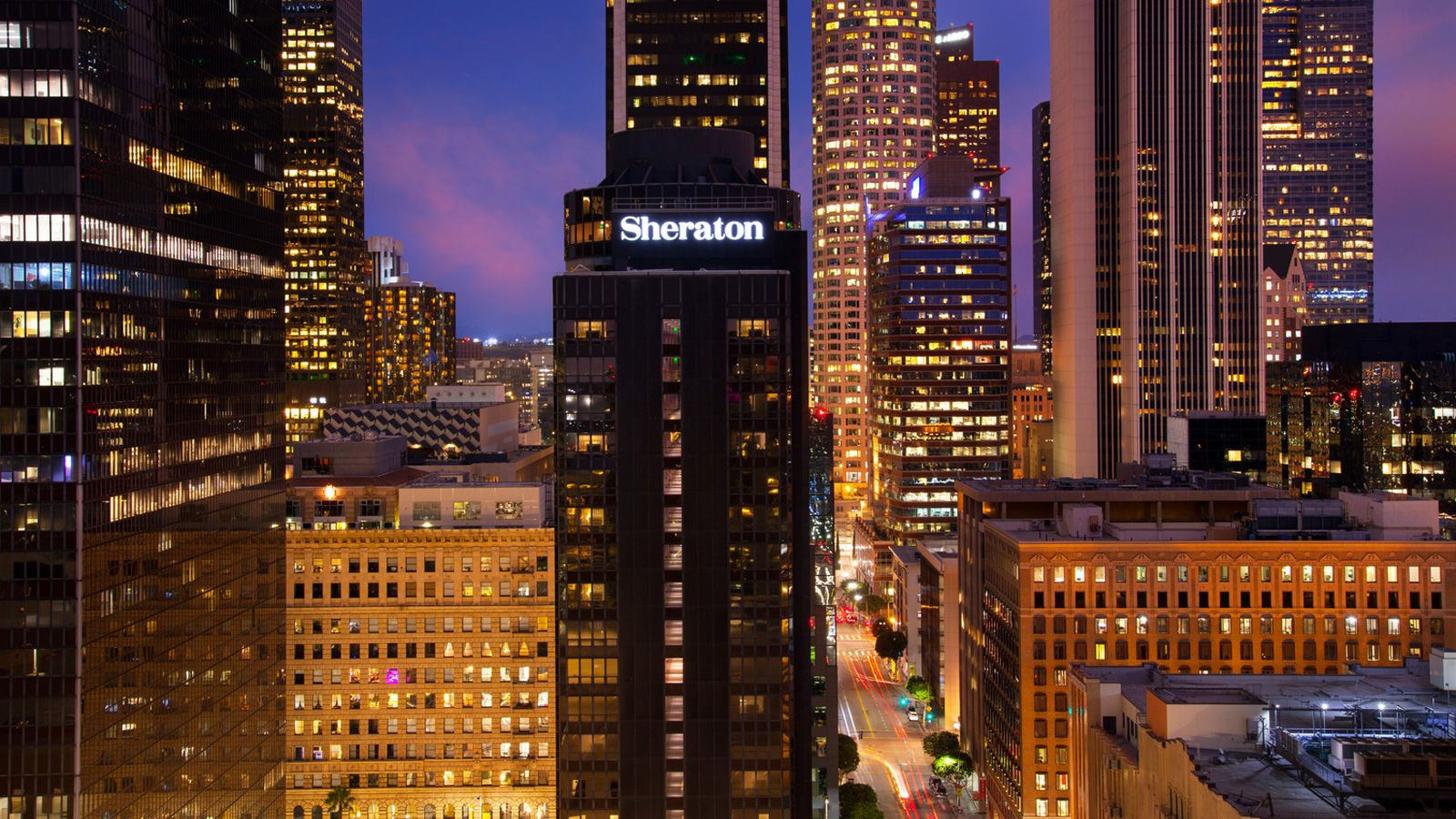 Getting Around
DASH
Dash Buses provide frequent, inexpensive and convenient bus service in downtown Los Angeles and in 27 neighborhoods across the City of Los Angeles. Maps and information are available at the Bell Desk or visit www.ladottransit.com/dash.
TAXI
Taxi fares are set by the Los Angeles Department of Transportation. Most taxi drivers take major credit cards but cash is significantly faster. A fare calculator is available at http://la.taxiwiz.com.
METRO
Conveniently located across the street from Sheraton Grand Los Angeles, the Los Angeles Metro provides easy access to all that the surrounding area has to offer. Plan your trip using Metro's online Trip Planner at the Bell Desk.
View Lines and Schedule
View the map and learn more about getting around Los Angeles
Getting Here
AIRPORT
Los Angeles International Airport (LAX)
Taxi: $55.00-$70.00 per trip one way, not including gratuity. Additional $2.50 surcharge for trips originating at LAX.

Super Shuttle: $16.00 per person each way. Call (310) 222-5500 for additional information.
FlyAway busses: Leave LAX every 20 minutes between 5:30am and 10:00am, every 30 minutes between 10:00am and 1:00am, and every hour between 1:00am and 5:00am. Fare is $7. From Union Station either continue in a taxi (fare should be about $12 plus gratuity) or take the Red Line to 7th/Metro Center and exit towards Hope Street (fare is $1.25 per person).
Burbank Airport (BUR)
Taxi: Approximately $45.00 per trip one way, not including gratuity.
Super Shuttle: $24.00 per person each way (and $9 each additional person in your party). Call (310) 222-5500 for additional information.
Parking
Valet Parking Facilities - $46 per day
Valet Parking Facilities available for vehicles under 6'2" clearance. All guests must proceed to the "V" level to pick up their vehicles upon departure from the hotel.
The onsite parking facility accommodates vehicles with heights up to 6'2". If your vehicle height exceeds 6'2" we will not be able to provide parking on site. Our curbside valet attendants can provide information on 24 hour parking accommodations close to the hotel which can accommodate most larger sized vehicles. Please call 213-488-3500 for more information.