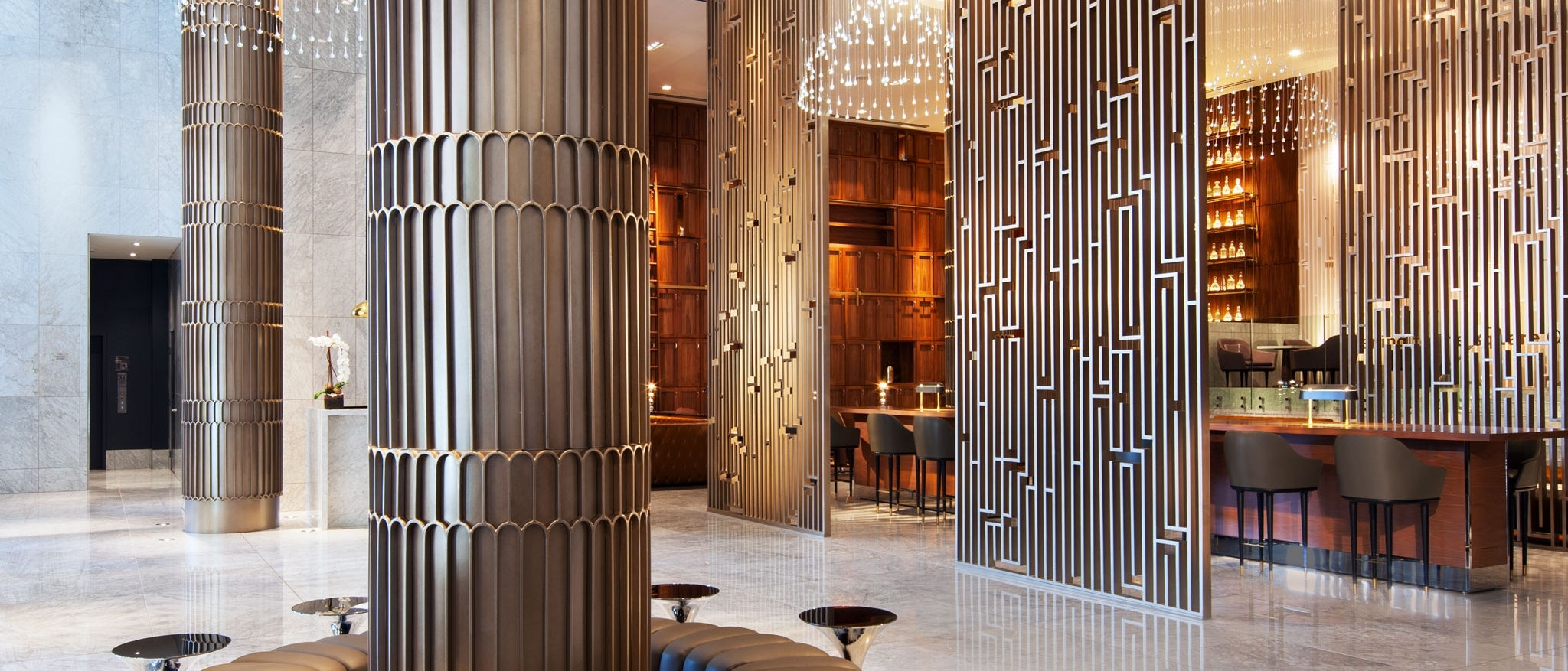 Alcohol Policy
Alcoholic beverage service is restricted to those 21 years or older (with valid identification).
Check Cashing Policy
Hotel will cash personal checks for Gold and Platinum SPG Members only, with valid identification. There is a limit of $300 per stay.
Credit Card Policy
A valid credit card and corresponding government-issued identification must be presented at check-in. For a reservation booked with a prepaid rate, the credit card that was used to secure the reservation must be presented at check-in. If that card is not presented, it will be refunded; and a new credit card will be charged for the full stay. For a reservation booked with a non-prepaid rate, the credit card presented at check-in will be charged for the full stay.
Payment Policy
Third Party Payment - Credit card authorization forms are not accepted for any rate plans. For prepayment, please call (213) 488-3500 to submit payment by phone. The following information is required:
Confirmation number or name in which the reservation is being held
Full credit card number
Full name on credit card
Date of expiration
Security code on the back of the card
Billing address for the credit card
Late Checkout Policy
Effective Friday, February 15th, 2008, our Late Departure Fees will be increasing. The official hotel checkout time is 12:00pm. The fees are as follows:
12pm - 3pm: $75.00
3pm - 6pm: $125.00
6pm or later: Full Rate
Only SPG Platinum & Gold receive 4pm checkout (based on availability). Please contact the hotel for further information.
Package Handling Policy
There is a package handling fee for all incoming and outbound packages. Please contact the hotel directly for the exact fee.
Pet Policy
One dog up to 80 pounds is allowed per guest room per stay. Guest must sign a waiver at check-in. Guest must also agree to accompany the dog at all times.
EMV/CHIP & PIN Credit Card Policy
Please be aware this hotel is EMV/Chip & PIN ready and your credit card's PIN may be necessary for you to check-in to the hotel. If you are not aware of the PIN for your chip credit card, or you are unsure if your card requires a PIN, please contact the financial institution that issued your credit card for clarity and to secure your PIN.
Credit/Debit Card Policy
Debit and Credit cards will be authorized at check-in for the amount of your stay, plus an amount to cover incidentals. The authorization will hold the funds until check out, at which time the amount actually incurred during the stay will be charged. Authorized amounts may take up to 30 days after departure to be released by your bank or financial institution and the hotel will not be responsible for any resulting fees or charges.
Smoking Policy
All guest rooms and public spaces are 100% non-smoking. A $200 cleaning fee will be charged to any guest who violates the smoking policy.